Down Syndrome Annual Convention
We will be at The Annual Convention for Down Syndrome Awareness on 10/13/18 from 8:30a to 5pm. Come down to meet some of the Queens and also to learn more about CT Miss Amazing!
Thank you to the Hartford Wolfpack for this wonderful fundraiser where we were able to raise $800 all because of your dedication and care for CT Miss Amazing!!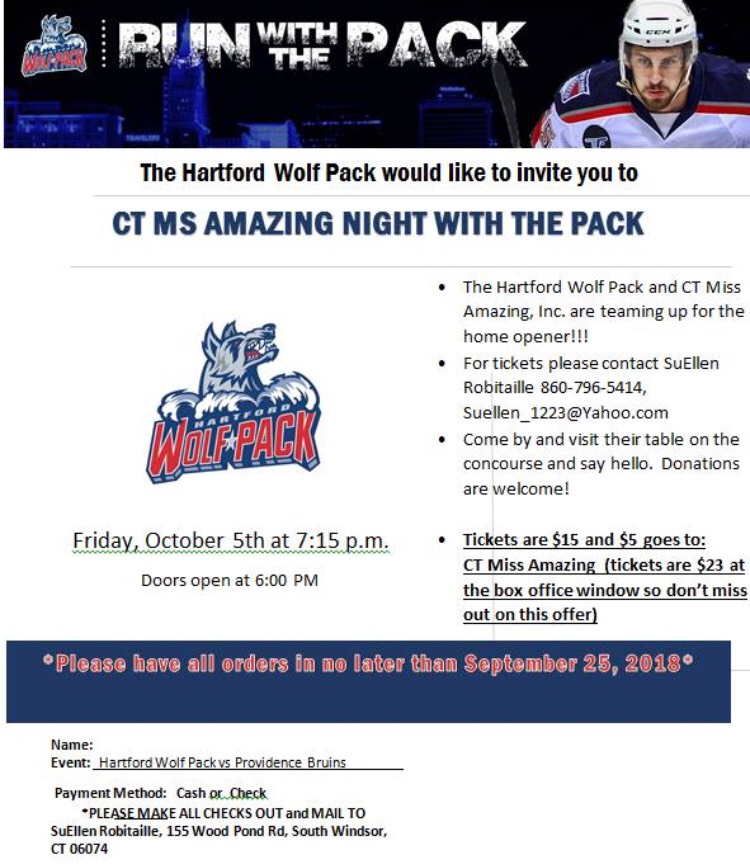 Hartford Wolf Pack Meet and Greet!
Come out on Oct 5, 2018 at 7:15pm to start the hockey season off right by supporting your CT Miss Amazing!